Photos of the farm campsite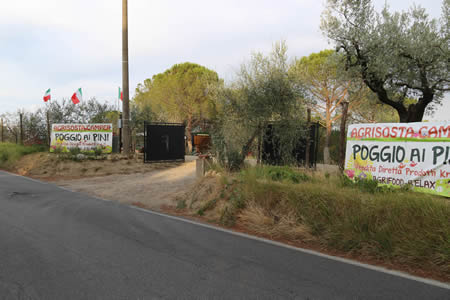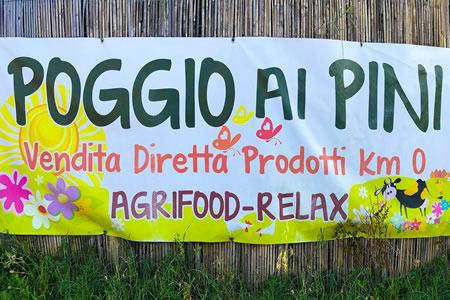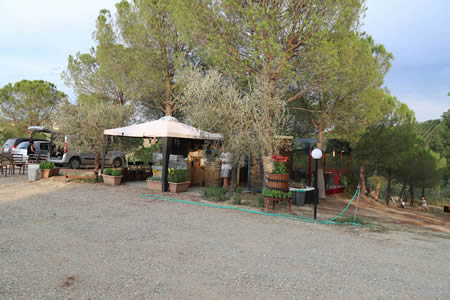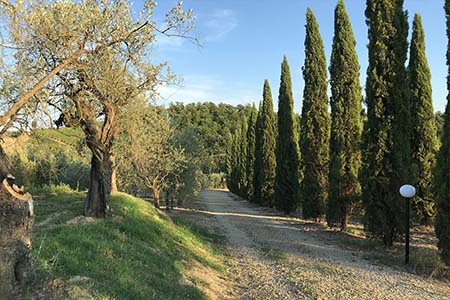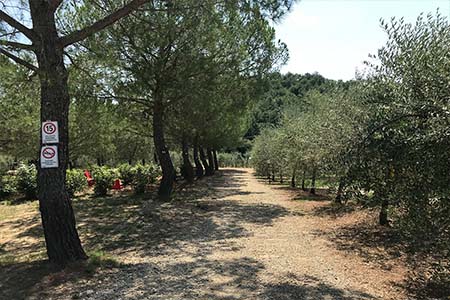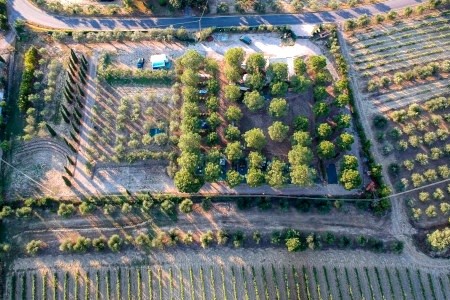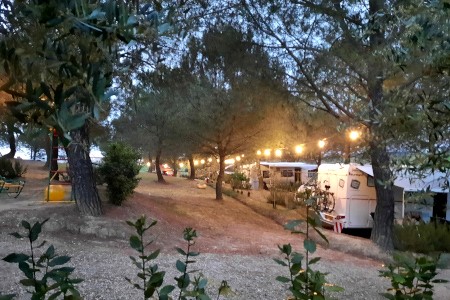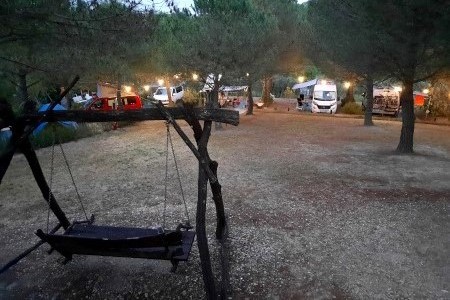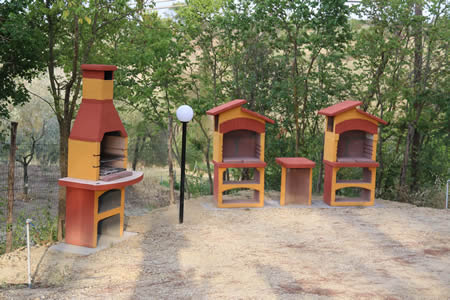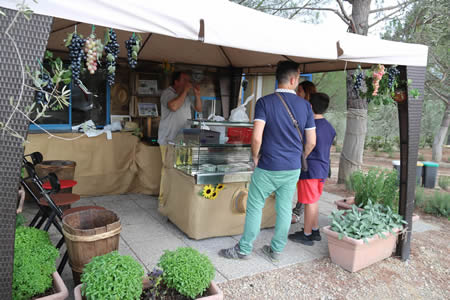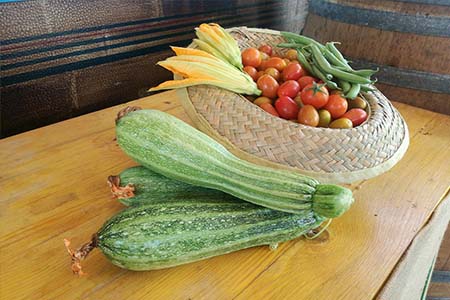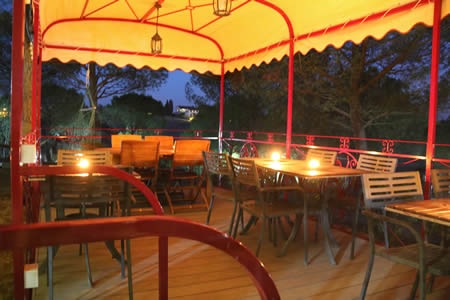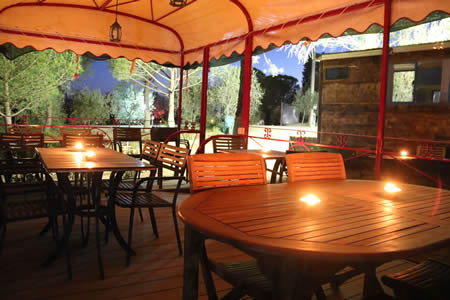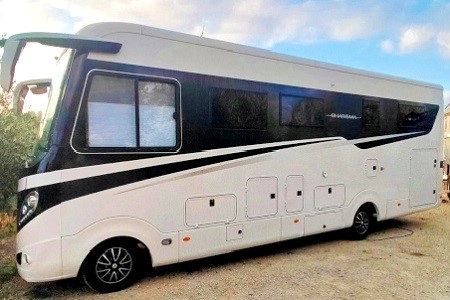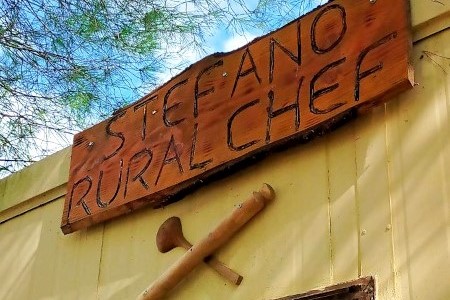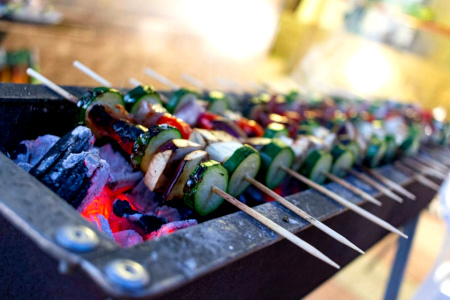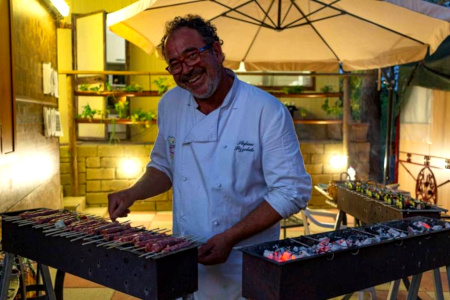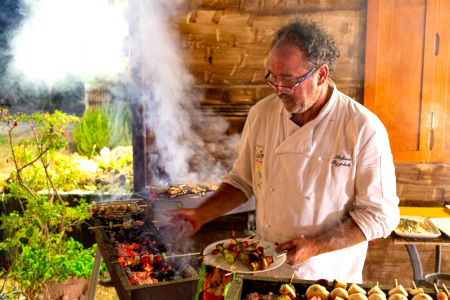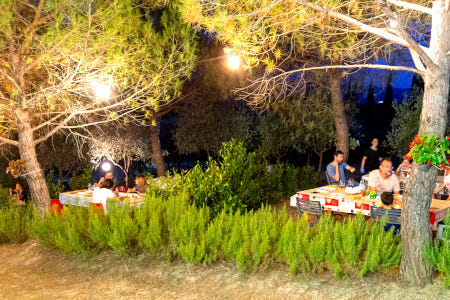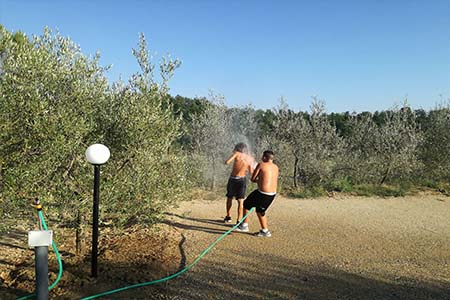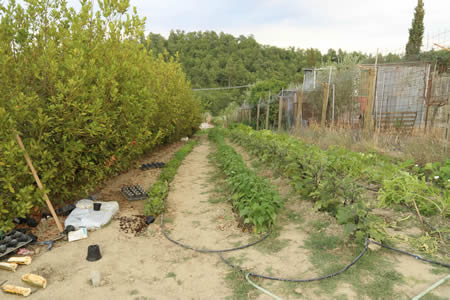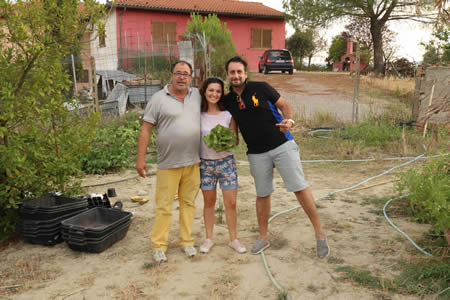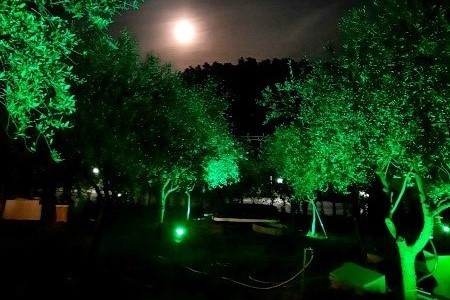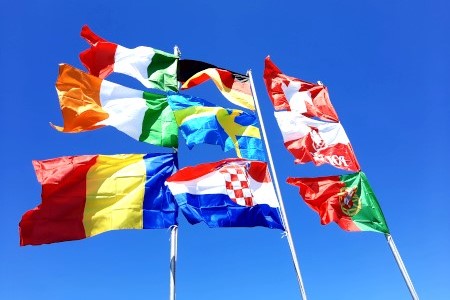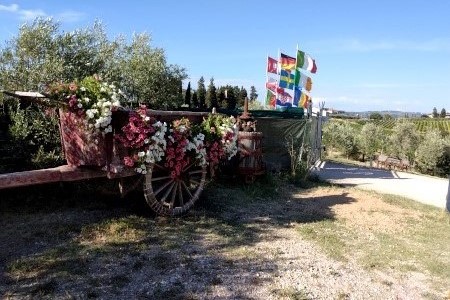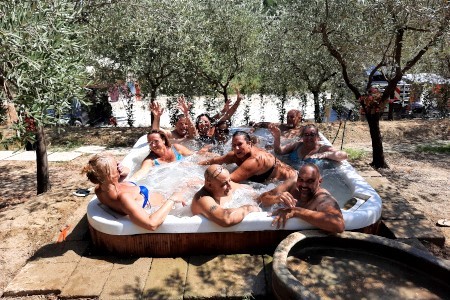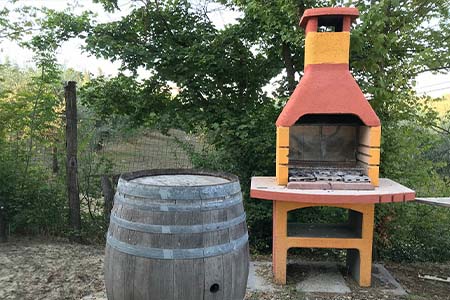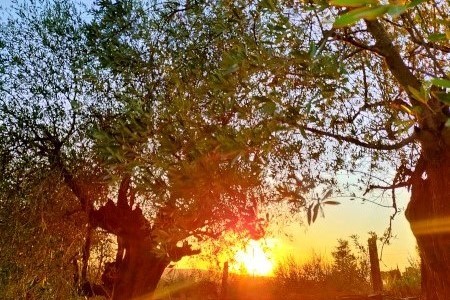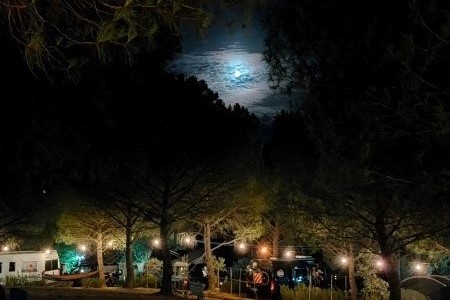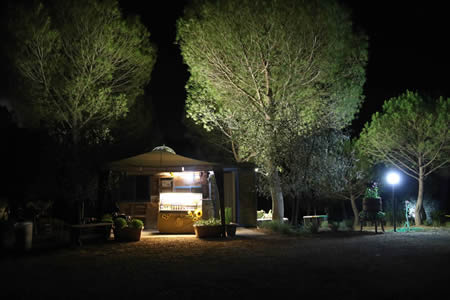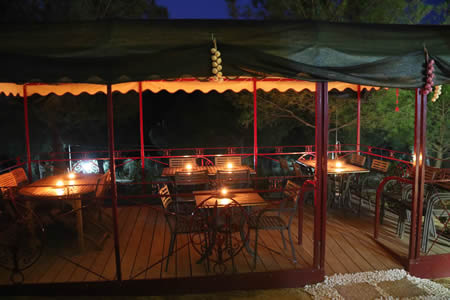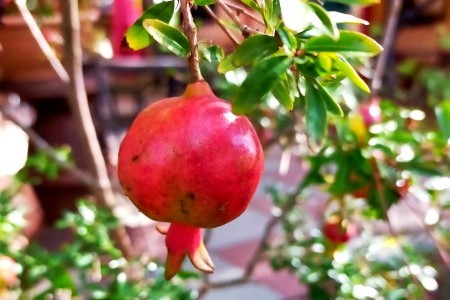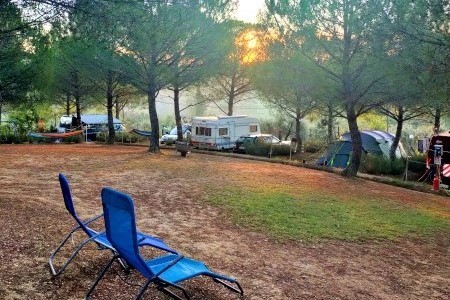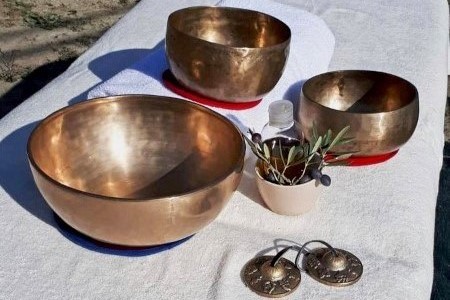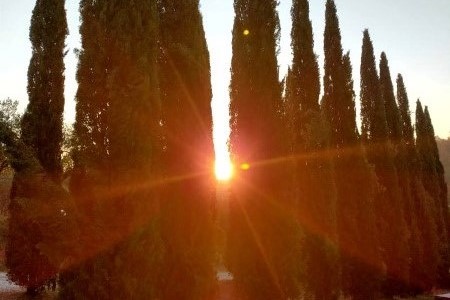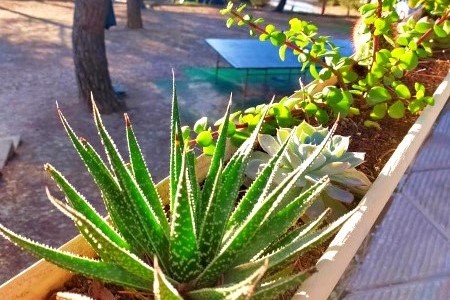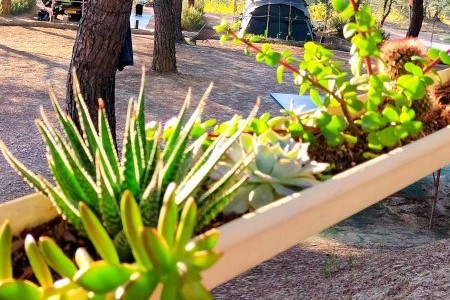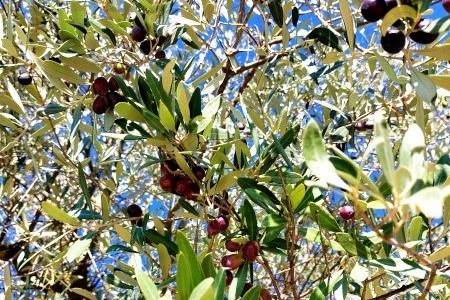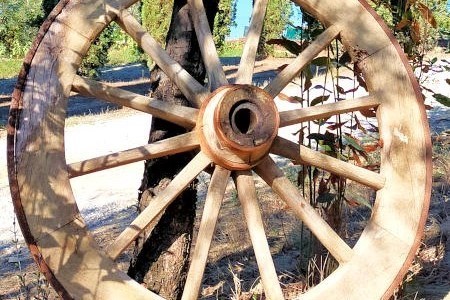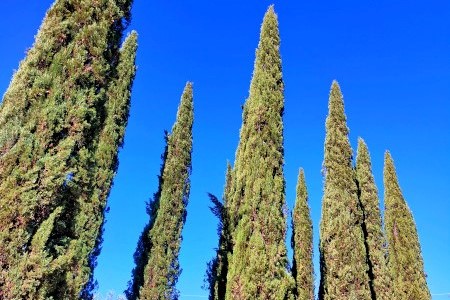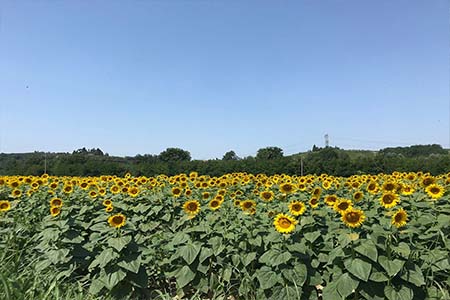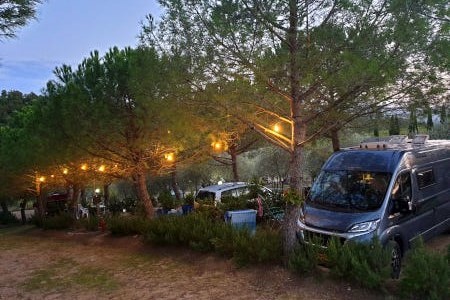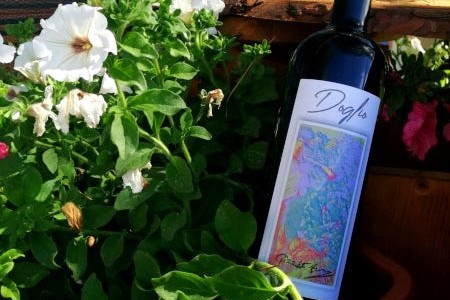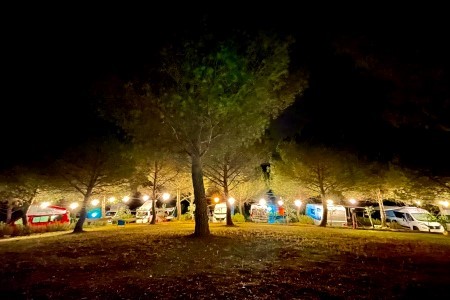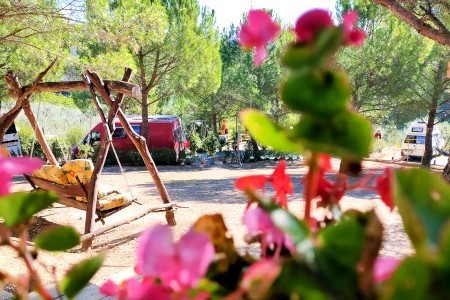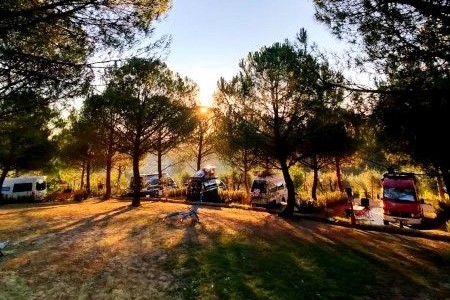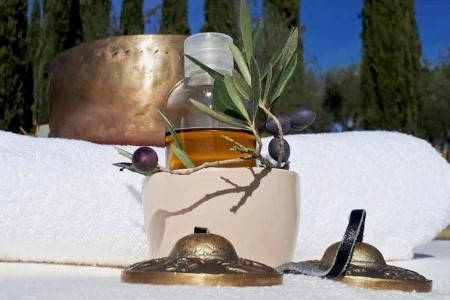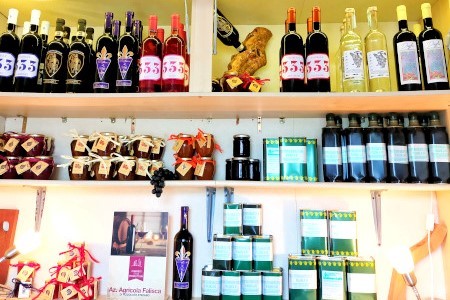 Farm campsite in the Chianti area
Open all the year
Poggio ai Pini farm campsite is the perfect place for those who want an outdoor holiday. Equipped with large pitches for tents and parking areas for campers, surrounded by greenery and sheltered by the shade of our pine forest, the farm campsite is located right inside the Falisca II farm in the town of Certaldo, Florence.
Location of the farm campsite and services
Poggio ai Pini farm campsite is located a few minutes from the village of Certaldo. Certaldo consists of a beautiful medieval hilltop village, overlooking the lower, more modern part of the town with many amenities for people who decide to spend their holiday in the Tuscan farm campsite. Two names have made Certaldo famous from a tourist's point of view: Giovanni Boccaccio and Mercantia.
The first is the famous poet who wrote the Decameron. Often remembered together with Dante, Boccaccio is one of the great pioneers of Humanism. In the lower part of town, there is a statue to celebrate Bocaccio, who made the then small Tuscan village famous all over the world.
The second is the biggest street artist festival in Italy. In the summer, Mercantia provides a whole host of entertainment, dance and theatre for almost a week, as well as interesting local crafts, banquets and beyond. An amazing occasion for those who love this type of entertainment, as well as for families on holiday with children.
Connections and services available in Certaldo
In Certaldo you will find:
Railway station
Bus station
Other services available in Certaldo (located a few minuts from the farm campsite) and very useful for those on holiday in Tuscany are:
Supermarkets
Medical first aid centre
Police Station
Poggio ai Pini farm campsite services
The camping is equipped with large pitches surrounded by greenery, sheltered by our pine forest and large parking areas for campers with water supply and drainage and electric columns for your electricity needs. There are toilets, showers, a washing area for dishes and linen, a relax area, kitchen service and self-service restaurant, barbecue area, direct sales of farm products, shuttle service, beach area with solarium, entertainment area and shows, and a vegetable garden.
Possibility of access and availability of pitches even for large vehicles.
The Poggio ai Pini farm campsite is well-lit, fenced-in and has staff available 24 hours a day.
Activities at our farm campsite in Chianti
Tastings and guided tours of the cellars and the Falisca II farm
Tastings and dinners with typical Tuscan cuisine
Tuscan cooking courses
Courses to learn how to make pizza
Trekking routes
Bike & Wine tour
Wine Tour
Mini bus rental
Wine
History
The region and its romantic legend
How to reach the farm campsite
The Poggio ai Pini farm campsite is easily reached from bypass 429 at about 1800 metres. Go to the map.
Located only:
15 km from San Gimignano
40 km from Siena
45 km from Firenze
65 km from Pisa
Information request
For requests for last minute availability and / or other urgent requests, please contact us by phone. Thank you.
Fields marked with "(*)" are compulsory.